Search Engine Optimization
Improve your online visibility and drive targeted traffic to your website with our professional SEO services. Our team of experts implements effective strategies, including keyword optimization, content enhancements, and technical optimizations, to boost your search engine rankings. Stay ahead of the competition and increase your online presence with our result-oriented SEO solutions.
Keyword Research
Identify relevant keywords and phrases to optimize your website's visibility on search engines
Content Creation
Develop high-quality and engaging content that aligns with user search intent and incorporates targeted keywords

Analytics and Reporting
Monitor and analyze website performance using tools like Google Analytics to track traffic, conversions, and keyword rankings
Optimize Your Online Presence
Maximize your online potential with our comprehensive Search Engine Optimization (SEO) services. Our expert team utilizes industry-leading techniques to improve your website's visibility and drive targeted traffic. Through keyword research, on-page optimization, and strategic content enhancements, we ensure that your website ranks higher in search engine results. Stay ahead of the competition and establish a strong online presence with our tailored SEO solutions.
Boost Your Website's Visibility and Organic Traffic
Discover effective SEO strategies to boost your website's organic traffic. Learn how to optimize your content, meta tags, and website structure to improve visibility in search engine results. Drive more targeted visitors to your site and enhance your online presence.
Unlock the power of keywords to enhance your website's visibility. Find out how to conduct comprehensive keyword research to identify relevant and high-performing keywords in your industry. Learn techniques to optimize your content and meta tags with these keywords, improving your search engine rankings and attracting more qualified visitors
Optimize your website's technical aspects for better search engine visibility and user experience. Explore techniques to improve site speed, mobile responsiveness, URL structure, and XML sitemaps. Discover the importance of optimizing images, reducing code bloat, and enhancing site navigation. Achieve higher search rankings and provide a seamless experience for your visitors.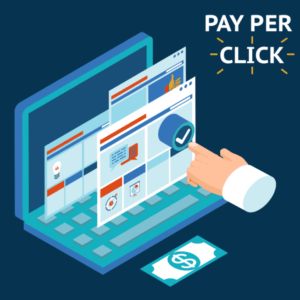 Google Pay-Per-Click (PPC) advertising is a powerful digital marketing strategy that allows businesses to drive targeted traffic to their websites and pay only for actual clicks.
Read More »
In today's digital landscape, crafting effective SEO strategies is essential for businesses looking to thrive online. Your website design, web development, and digital marketing efforts
Read More »
In today's fast-paced digital marketing landscape, email automation has become an indispensable tool for businesses looking to engage, nurture, and convert leads into loyal customers.
Read More »