Social Media Management
Elevate your online presence and engage with your target audience through our expert social media management services. We handle the planning, creation, and execution of impactful social media campaigns across various platforms. From content creation and scheduling to community management and analytics, we ensure your brand stays relevant and connected in the fast-paced world of social media. Trust us to amplify your brand's voice, increase your reach, and drive meaningful results
Enhanced Online Presence
Social media management services help businesses establish and maintain a strong online presence by effectively managing their social media accounts and engaging with their audience
Daily Account Management
Social media services handle the day-to-day tasks of managing social media platforms, including content creation, scheduling posts, and monitoring comments and messages, ensuring consistent and timely engagement with followers.

Time and Expertise Savings
By outsourcing social media management to professionals, businesses can save time, focus on their core operations, and benefit from expert knowledge and strategies that generate measurable results in terms of brand growth.
Maximize Your Online Influence
Harness the power of social media with our comprehensive management services. We take care of your social media presence, from crafting compelling content to strategic scheduling and community engagement. Our team ensures that your brand stands out, captivates your target audience, and drives meaningful interactions. With our expertise in social media trends and analytics, we'll help you build a strong online influence and achieve your business goals.
Unlock the full potential of social media for your brand with our strategic social media planning services. Our team conducts in-depth research, identifies your target audience, and develops a customized social media strategy tailored to your business objectives. From content planning to campaign optimization, we ensure your brand message resonates with your audience and achieves maximum impact. Let us guide your social media efforts towards measurable success.
Capture the attention of your audience with engaging and relevant social media content. Our team of creative professionals specializes in content creation and curation, crafting compelling visuals, captivating copy, and interactive media. We ensure that your brand maintains a consistent and compelling presence across various social media platforms. With our content expertise, your social media profiles will become a hub of valuable and shareable content, driving audience engagement and brand loyalty.
Build a thriving online community around your brand with our dedicated community management services. We monitor your social media channels, engage with your audience, and foster meaningful interactions. Our team handles comments, messages, and reviews promptly and professionally, ensuring a positive brand image and customer satisfaction. With our community management expertise, your brand will cultivate a loyal following and create a vibrant social media presence.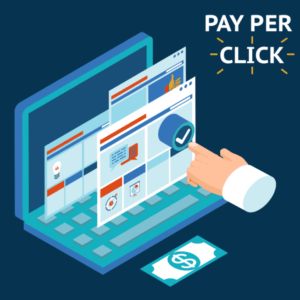 Google Pay-Per-Click (PPC) advertising is a powerful digital marketing strategy that allows businesses to drive targeted traffic to their websites and pay only for actual clicks.
Read More »
In today's digital landscape, crafting effective SEO strategies is essential for businesses looking to thrive online. Your website design, web development, and digital marketing efforts
Read More »
In today's fast-paced digital marketing landscape, email automation has become an indispensable tool for businesses looking to engage, nurture, and convert leads into loyal customers.
Read More »